The National Right to Work Legal Defense Foundation has provided free legal aid to hundreds of thousands of employees nationwide whose human and civil rights have been violated by compulsory unionism abuses. Below are quotes from just a few of them expressing thanks to the Foundation and their Foundation-provided staff attorneys for defending their rights.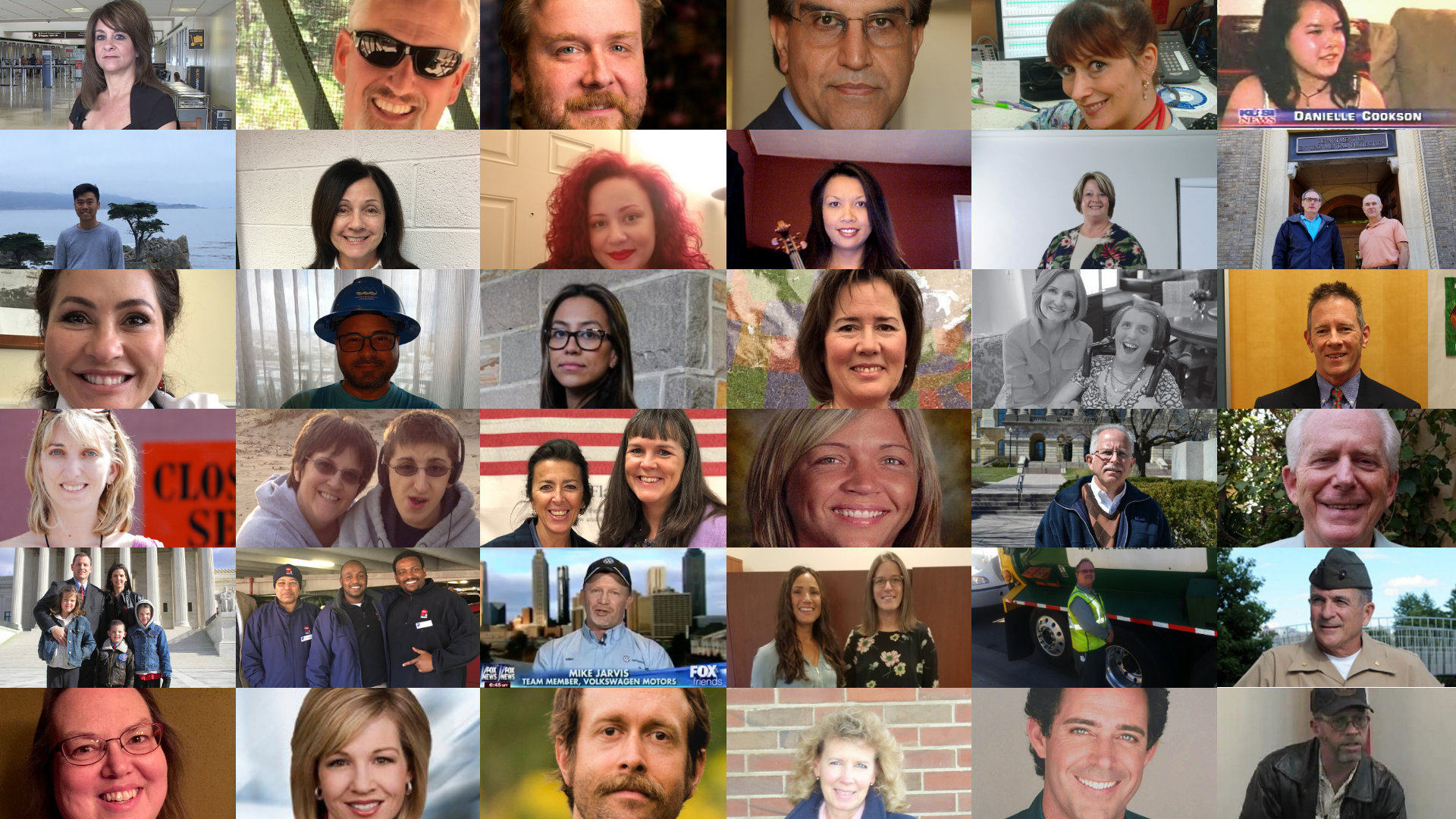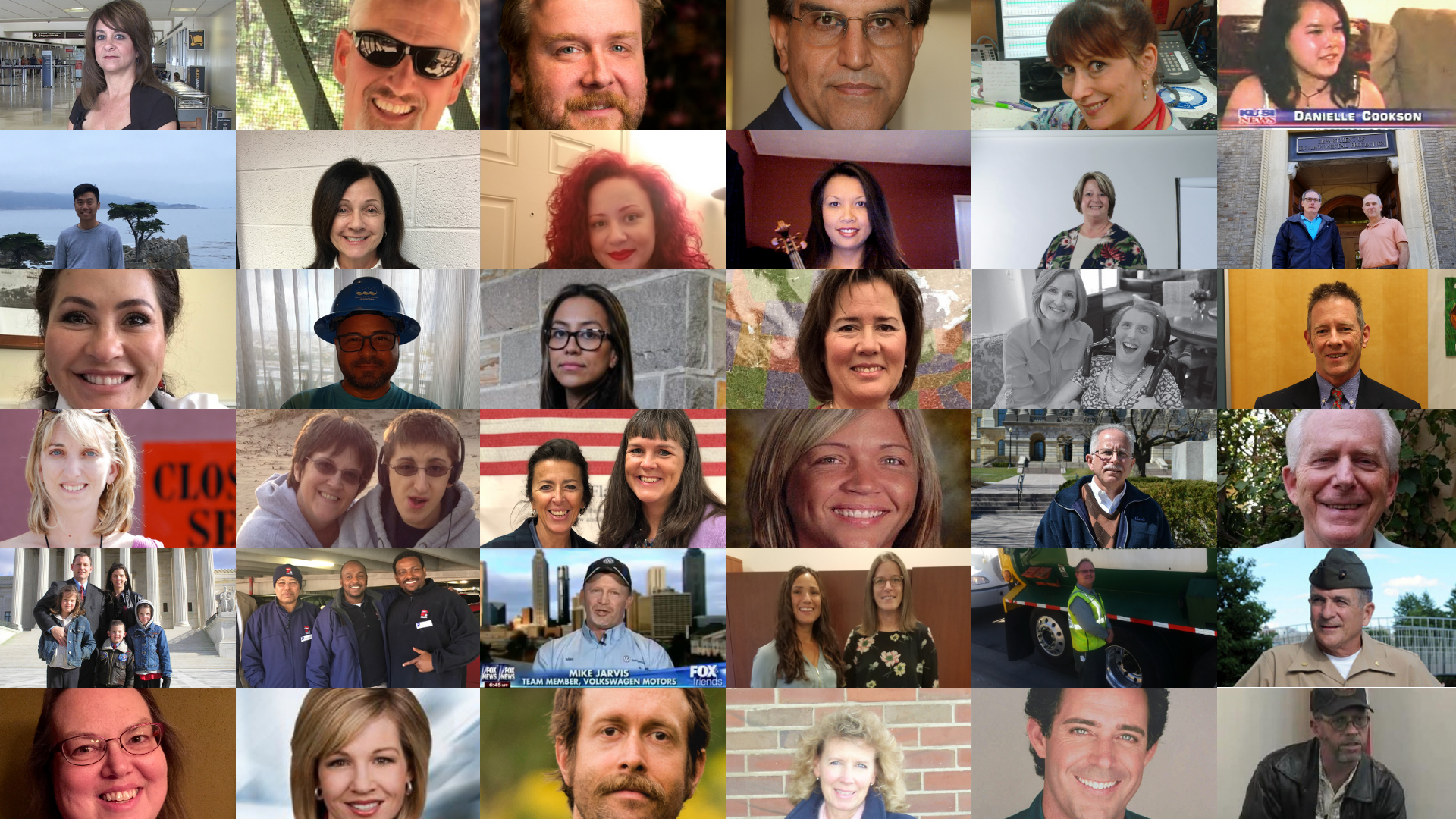 Mark Janus, the Illinois government employee, challenged and halted the collection of compulsory union dues for government employees with Foundation assistance:
"I wanted to thank you and Bill Messenger for all your assistance in my case.  Without your assistance this entire effort could not be accomplished."
Ron Conwell, a Michigan public school teacher, successfully challenged a teacher union that illegally insisted he either resign his position or pay union dues:
"You both are great. I am very happy that you are on the side of the individual worker. Keep making a difference. If there is anything I can do for the [National] Right to Work Foundation, please do not hesitate to ask. I will never be able to repay my debt of gratitude."
Pam Harris and seven other Illinois care providers successfully challenged a rule that rendered them and other parents who provided in home care for their children public employees making them vulnerable to unwanted union organizing:
"You need to know I called maybe forty or fifty law firms trying to find somebody to see this injustice and help us. No one had the courage to stand behind this group of moms and their adult children with significant disabilities except for the National Right to Work Foundation, and I will always be grateful."
Nurse Diana Miller was repeatedly sent threatening bills for full union membership by union officials, despite informing union bosses repeatedly she was not a union member and wished to exercise her legal right not to pay full union membership dues:
"I just wanted to send you a quick note and thank you for all you done to get this Union out for us. I think now we can just move forward as a non-union company again and hopefully everything will soon get back to normal for us. I really appreciate all that you done, I could not have ever done this without your help. You are amazing at your job."
"I can't tell you how much I appreciate all you have done for me with UFCW 21 Local. Thank you for walking me through each step of the way to winning my settlement and restoring my civil rights and reversing the injustices against me. Thank you for all of your hard work and expertise on my behalf."
Liz Chase, an Alaska bus driver who along with her coworkers fought for several years to remove the unwanted union from their workplace: 
"Words cannot express how thankful we all are for your expert advice and help! We hope we never need your help again!"
Glen Greenwood, who was told by Ohio union bosses he was not a member of a state-sanctioned church and therefore his forced dues could not be diverted to a charity as normally allowed by law, won a federal lawsuit with the help from the Foundation:
"I believe, however, that I got the best possible representation in my case. How can you beat 30 years in this particular specialty with a stellar success rate and no cases anywhere in the last 20 years without his input? I believe God is sovereign – but He led me to NRTW."
Kristie Chiscano, a California charter school teacher who fought for the removal of a teachers' union that insisted on staying despite being unpopular with parents and administrators.
"To the donors to this nonprofit organization, to those that are working for these causes, I cannot express enough gratitude to let you know how much of a difference all of this is making. No matter the outcome, at least we had somebody who could guide us in our fight because we had nobody."
Charlene Carter, a flight attendant who was fired after calling out union bosses' political activities and supporting a national Right to Work law.
"For me it's all about my individual rights and my civil rights and that's what you guys are protecting for me. You guys are first on my list for me to recommend anybody to call, it would be you guys."
Jennifer Parrish, a home healthcare provider who was forced to pay dues to a government union.
"When I look at what National Right to Work has done I could probably go through and talk about the millions of dollars that they've saved, the millions of dollars that they've cost the unions, the millions of people that they've freed in some way from compulsory unionism, it's hard for me to put a price tag on something like that. I cannot think of another organization that could possibly have the amount of impact that National Right to Work has for so many people."
David Keen, a sanitation worker who received free legal assistance from Foundation staff attorneys, had a  decertification victory at Mr. John Operations.
"We had our fingers crossed and are finally glad to be free from Teamsters union. This victory couldn't have been done without the support of our attorneys at the National Right to Work Foundation."
Steven Stuttle, an employee at Penske Truck Leasing, won their decertification vote against Teamsters after receiving free legal assistance from Foundation staff attorneys.
"I never felt properly represented by our union. I prefer to have the ability to negotiate the value of my skills as an individual. I very much appreciate the work done by National Right to Work, I could not have done it without them."
Tiffany Lipyanic, an aviation employee at Atlantic Aviation PNE, Inc., received free legal assistance from National Right to Work staff attorneys. IAM officials eventually abandoned their "representation" rather than face an overwhelming vote. 
"After trying to work with union officials for years, it became apparent our pleas fell on deaf ears. We were paying union officials and got nothing in return, so we're glad to finally be free of them. Having the National Right to Work Foundation's assistance gave us confidence in our journey to finally free ourselves from union bureaucrats that took our money and disregarded us at every turn."